In our last blog we promised you a blog about our podcasting adventure so here is it:
It all took place one lovely, lazy Sunday afternoon. Rob drove us to Harry's fascinating house in Osset to go record a live set for the podcast. Ah heck, we made a video so let's let that do it's job:
Once again: Thanks Harry and Toni!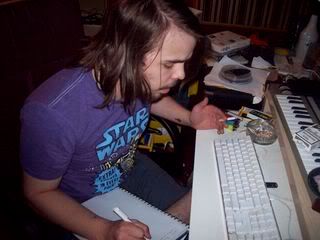 abi x